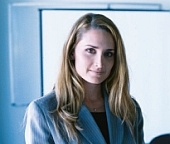 In the News: Diane O'Brien, founder and Director of SalesSource was recognized in Inc Magazine's article "The Ultimate Sales Force"

(Article in pdf format)
SalesSource, Inc.

salessourceinc@gmail.com




About us
SalesSource Recruiting is a world class executive search firm specializing in Sales Rep and Sales Management positions nationwide.
We have over 10 years of experience in the Corporate Head-Hunting business covering every aspect of hiring that would benefit a client or candidate. We do contingent, exclusive, and retained searches, and can hire one candidate at a time or multiple teams up to 18 reps.
SalesSource understands the importance of partnering with our clients to quickly find and hire the best talent available. Let us help you build an A+ Sales team that you can be proud of.

SalesSource partners with other firms to better serve our candidates and clients.